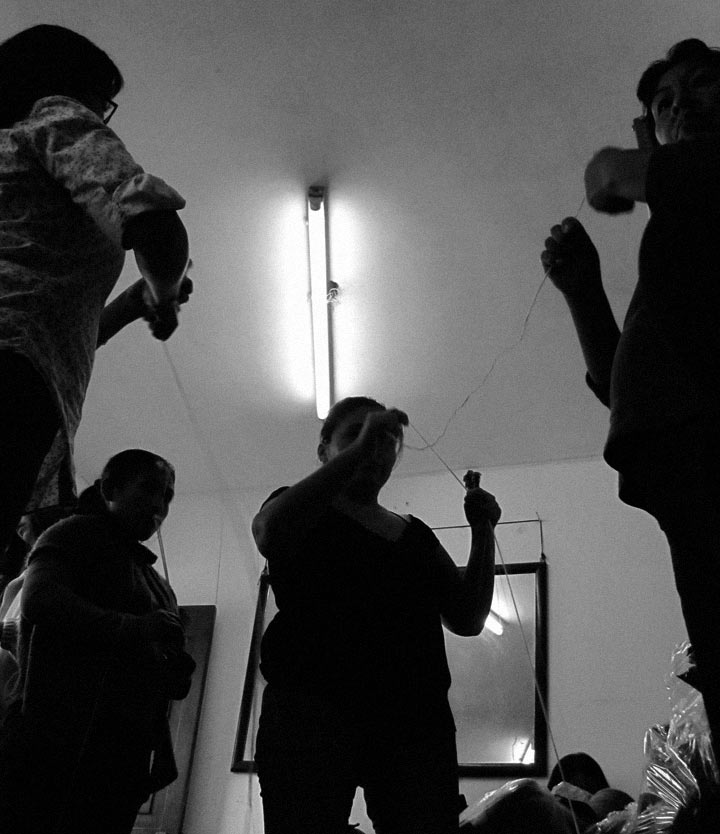 --- Day 20 ---
While the production is running its course, Mirva, Claudia, Jose, the women and Moonchild worked on the SS12 collection.
We designed a big recap table with all models, threads, stitches, tension (gauge, count, etc..) to organize the best the collection making. Models are shared between the women regarding their very abilities.
Some are working on the macramé, others on the Orquetilla, hand knit and crochet.
Just to give you background information, the toilets have been installed, breaking news!