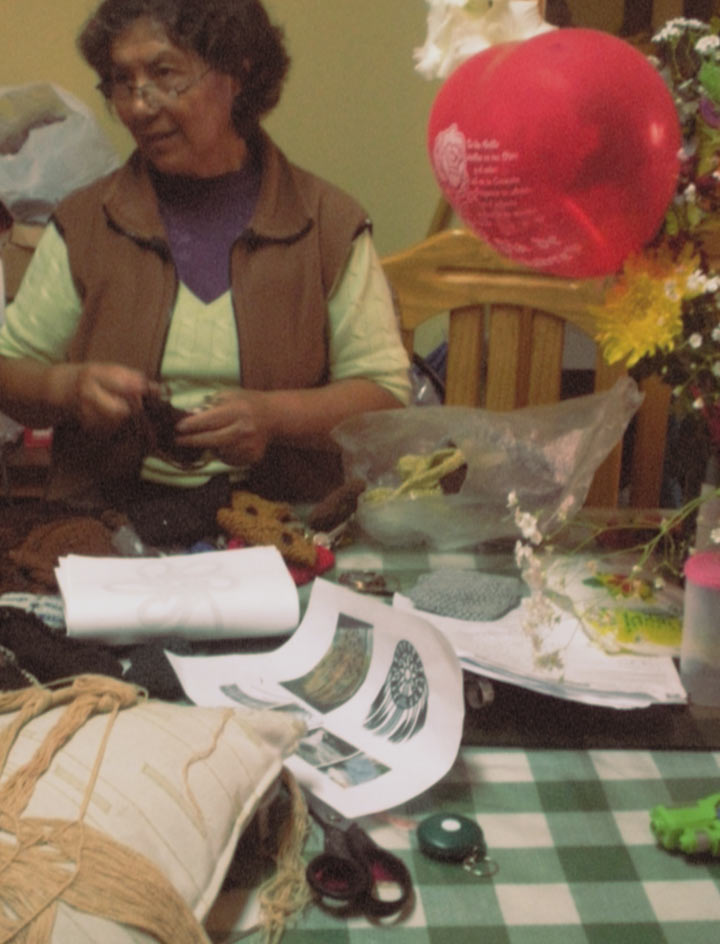 --- Day 10 ---
In the framework of the ss12 collection, we visited Marina, the senior expert in macramé, who is working on the dreamcatcher pattern for next collection.
As she is really talented, it is planned that she will teach other women how to do macramé.
She showed us all she can do from bags to ponchos and purses, it was really amazing.
Afterwards, Mirva brought us to meet Saul, the loomwoven expert.
We shared with him all the models and he introduced us to his darling, the weaving loom machine.
Saul explained that he will gather his companeros from Lurìn to work with us.
It is very exciting to mobilise all these skillfull people for Moonchild.